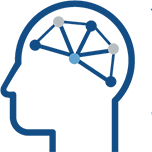 Lifestory Workshop with Adopt North East
On Thursday 28th September 2023 I had the opportunity to co-deliver a lifestory workshop with Adopt North East (ANE).
ANE is my local Regional Adoption Agency and a team which I regularly work in partnership with. As I already do lots of therapeutic work commissioned through the Adoption Support Fund I was aware of the increase in children and young people seeking out more in depth lifestory work. I am extremely mindful that services are stretched and there is often a delay in individuals accessing support due to waiting lists and other complicating factors. I believe not all children and young people need (yes, some do) to access therapy to know and understand their early life and that instead we should be collectively supporting Adoptive Parents, giving them the tools and confidence to share their child's early life story in an age appropriate way from the day a child joins their family.
It was great to see so many adopters in a room all at different stages of their adoption journey from early permanence to 10 years in facing the teenage years. We looked at what lifestory work is, why it's needed and then gave some examples of how to share sensitive information.
Watch this space as I hope to be back in a room delivering it again with my lovely ANE colleagues!