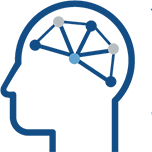 Halloween through a child's eyes – trick or triggering?
When you stop to think about it, many Halloween traditions are very weird and unlike our normal day-to-day life. It's a day deliberately intended to scare people. On Halloween, children get to do a lot of things they aren't allowed to do any other night of the year, like walk around the streets in the dark and take sweets from (potentially) strangers.
How a child feels and experiences Halloween will vary and may be influenced by things like age, developmental stage, previous experience, trauma background etc. Mild anxiety is totally normal and understandable whereas extreme anxiety and fear may be signs of something else going on.
For little people they might find it difficult to differentiate between what's real and imaginary especially when someone is wearing a mask and in disguise. If we think of children from a trauma background someone wearing a mask, dressed up and covered in pretend blood with injuries may elicit fear, trigger trauma and make them feel very unsafe.
Ways in which you can support your child(ren) this Halloween-
👻 Validate their feelings and empathise with their experience
🎃 Pre-empt and prepare your child for what might happen and what they might see
🧙‍♀️ Differentiate what's real and what's not
👻 Have some regulating strategies in mind ready to use if and when needed
🎃 Ask your child what feels comfortable and safe for them
Finally, remember you don't have to do anything you don't want to- Halloween is not compulsory!