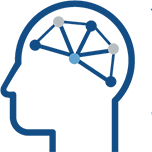 East Durham College – Trauma Workshop
This October I had the opportunity to co- deliver a workshop to counselling students at East College Durham with my friend and colleague David Benjamin.
 The session focussed on trauma- primary and secondary, how it presents, how to incorporate it into initial assessments and finally, how we work with trauma. For me personally, the learning happens in practice so throughout we made a conscious effort to link  theory to practice, giving anonymised examples of how it presents in the therapy room. As the students had just begun placement it was great to hear their experience and have conversations about how the new learning could be applied with their clients.
Thank you to everyone who attended and good luck completing the course!