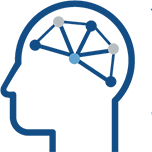 Blog- Six degrees of separation
Six degrees of separation is the idea that all people are six or fewer social connections away from each other. The last few months I've been more aware of this than ever before as I've attended multi-agency and business meetings where I've been with people I know from different roles or where there are mutual acquaintances.
Why then am I talking about it? For me it reminds me not only what a small world it is (at least in the North East) but reinforces Jay Danzie's quote "Your smile is your logo, your personality is your business card, how you leave others feeling after having an experience with you becomes your trademark."
For those of us working with people (in whatever shape or form) where the professional relationship is crucial for any meaningful change, who you are, how you present and what you represent matters. Through every interaction and connection we are building either a positive or negative association.
Take the time to think about how you present and the opinion people are building of you both professionally and personally.