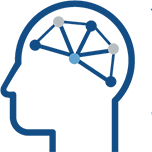 Blog- Friendship over the decades: a shared history
Over the summer I visited the beautiful Cotswolds twice. Once for a hen do and then for the Wedding. Coming together with my friends of 20+ years I realised that whilst we are all different and live scattered across the UK, together we provide that sense of belonging to each other.
Doing the job I do, and working with lots of care experienced people, I regularly see and hear a lifestory with chapters missing and important details not recorded . Sadly, there is often no one to speak to who can fill in the gaps. Identity and belonging are then brought into question.
Who we are today is shaped by the people we have lived alongside and the experiences we've had. My memory isn't great so I often have gaps but, this weekend reminded me how lucky I am to have such longstanding friendships who I can turn to. We have witnessed and shared in each other's difficult times, changes and celebrations (just to name a few) so have their memories to draw upon.
I appreciate for some, they don't want that tie or association with the past due to trauma and sadness attached to it. Therefore reinforcing how lucky I am that I do.
Never underestimate the part you play in someone's lifestory and how you contribute to their sense of belonging.