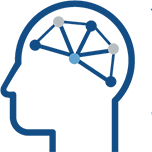 Training with Bridges Family and Carer Service
On Friday 20th January 2023 I had the opportunity to co-deliver some trauma training to Bridges Family and Carer Service in Stockton.
Bridges offer advice and support for families and carers affected by substance and alcohol misuse in the Stockton area. It was evident from those that attended the training that it is an extremely valued service and the open door, friendly and non-judgemental approach extends to everyone they come into contact with.
We had some great conversations about trauma, how it presents, the impact on loved ones and an introduction into theory.
Thank you to all the individuals who attended and for sharing your own personal trauma experiences.
Keep doing what you are doing!